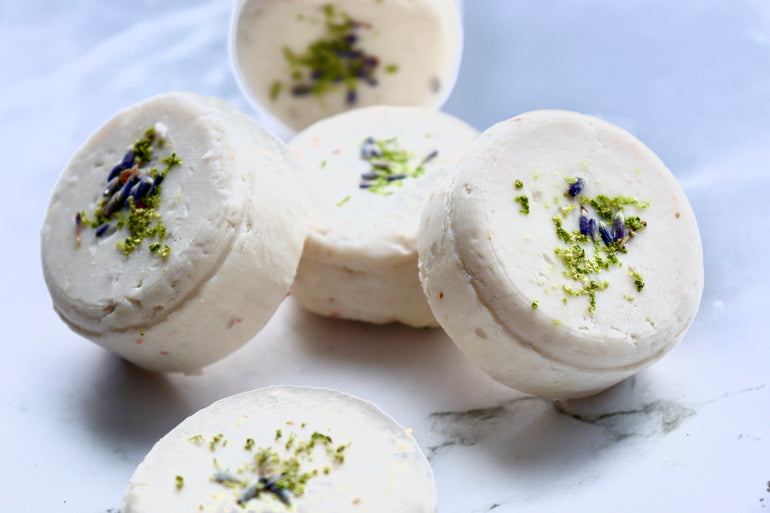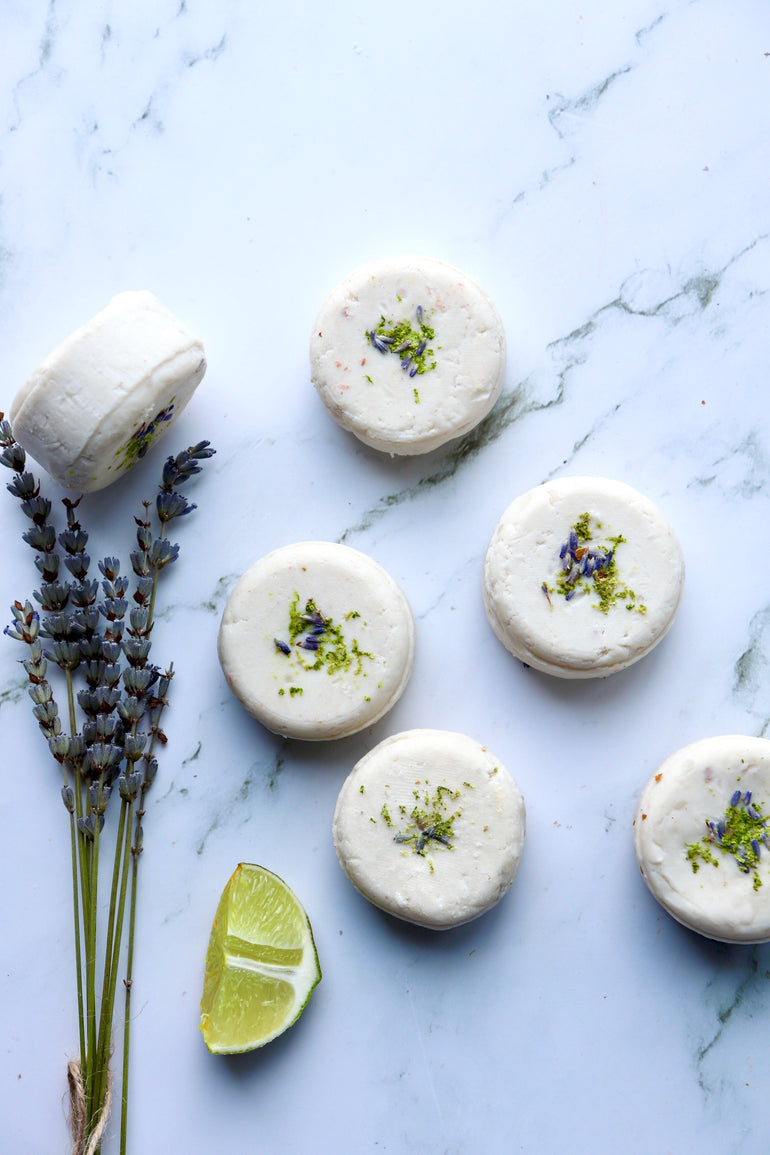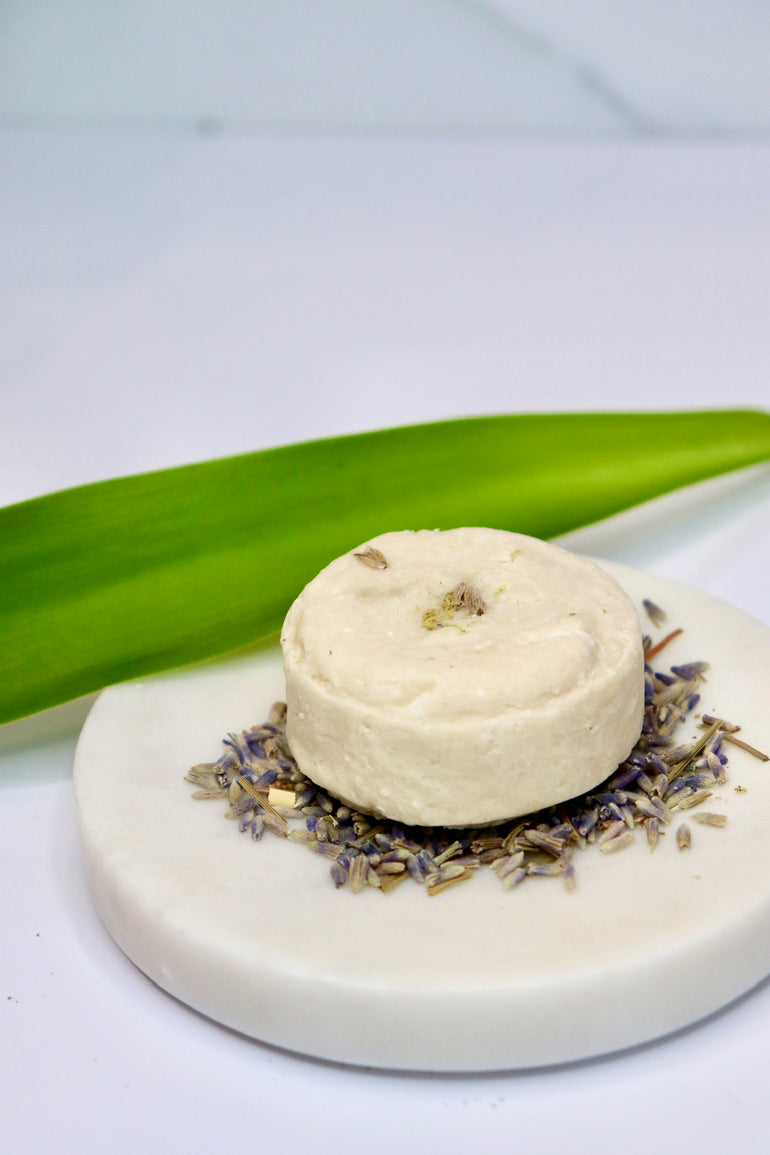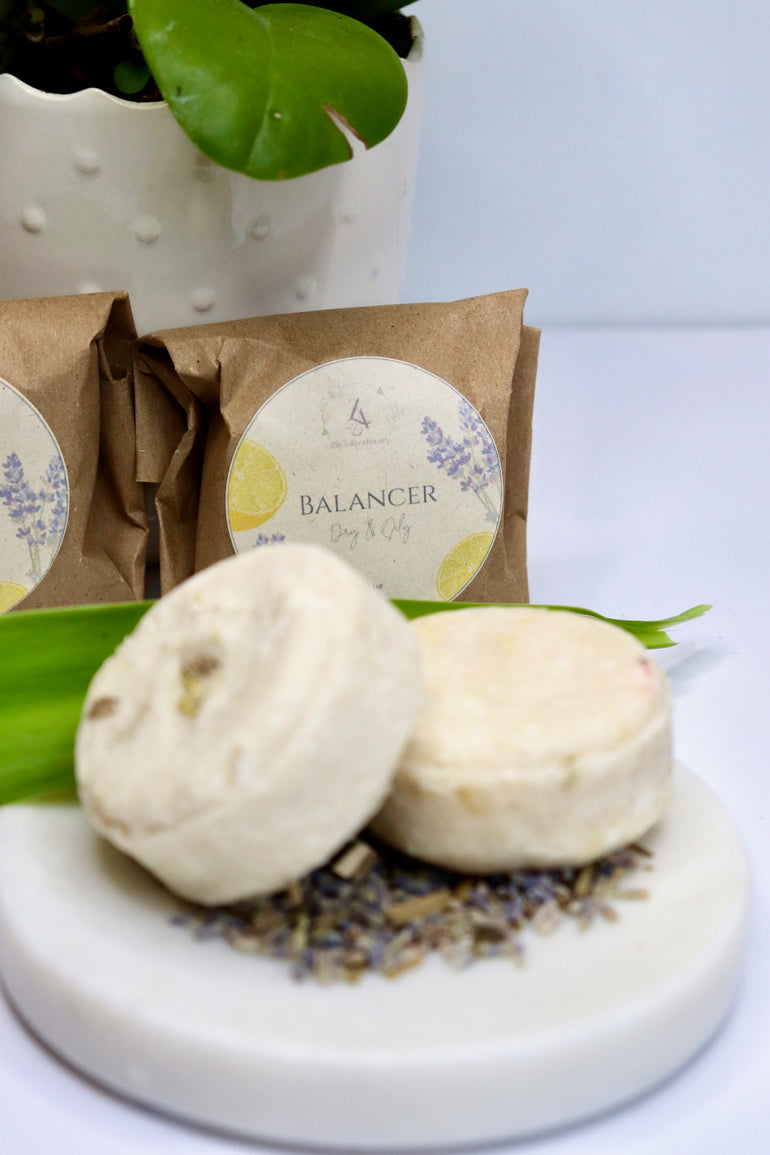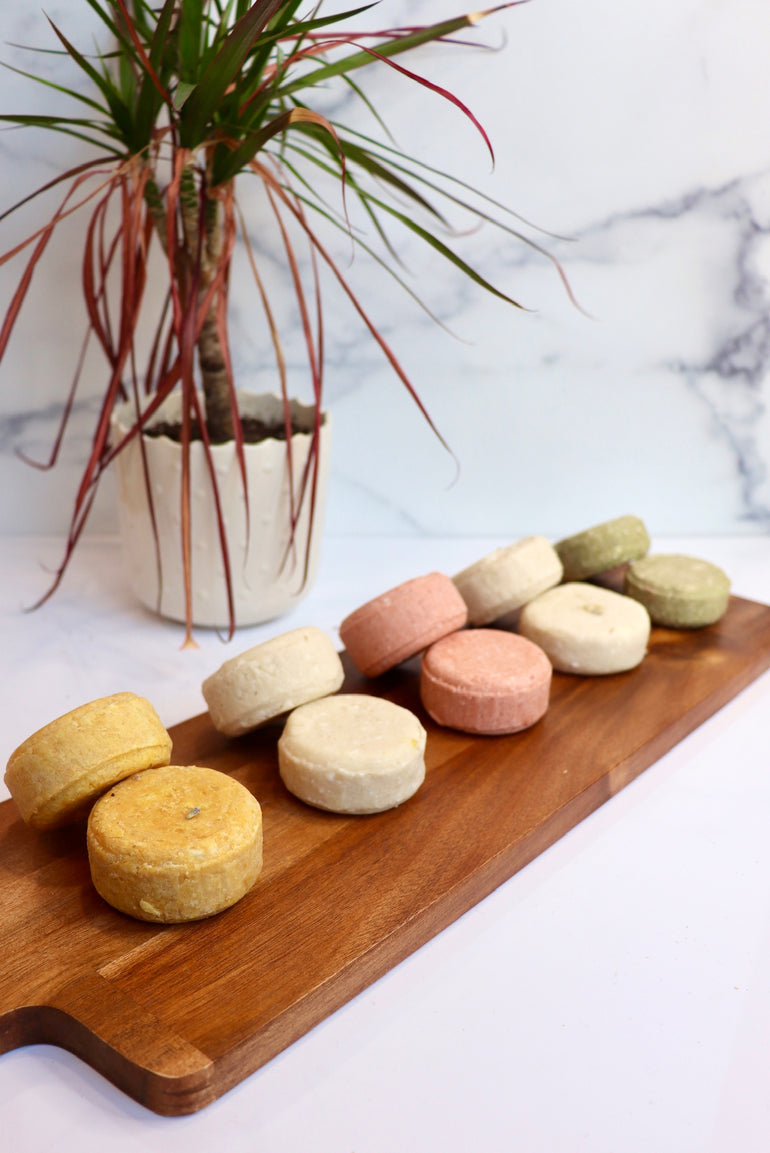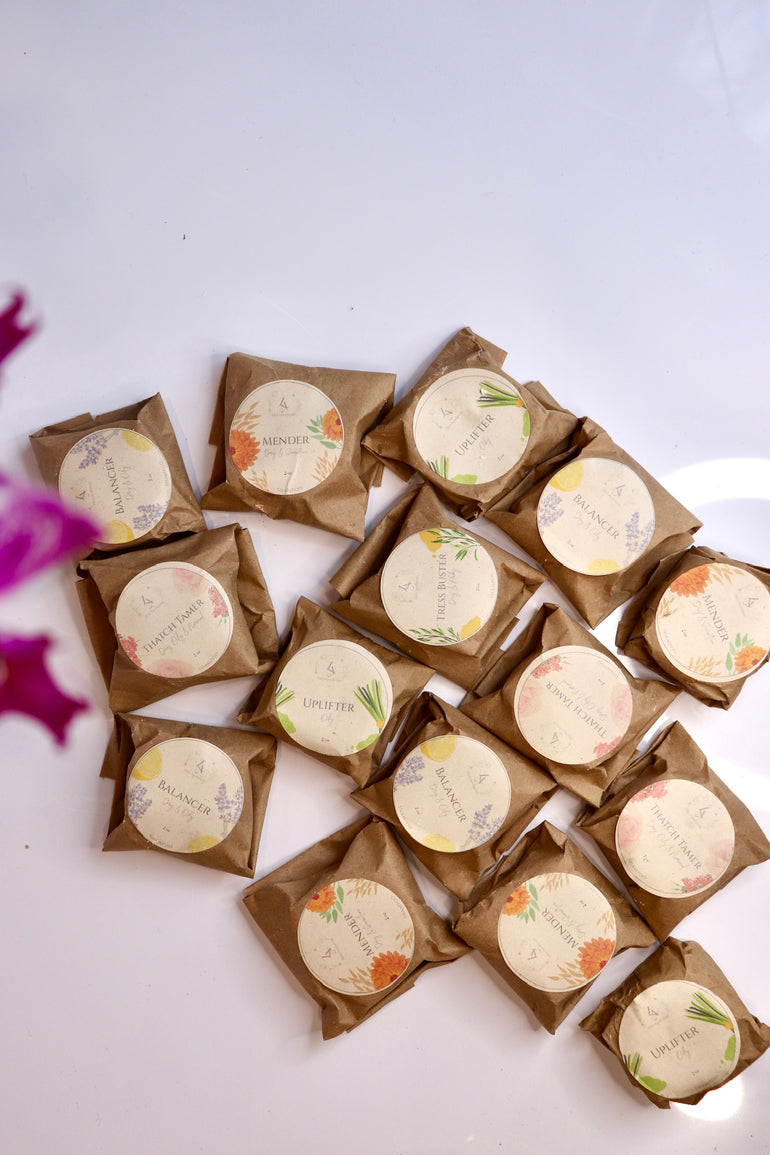 Balancer (oily scalp, dry ends)
Description
Cancel out that oily scalp and dry ends with the very balancing act of this shampoo bar. Used on the scalp as a cleansing treatment, kaolin clay removes grime, excess oil, dead skin cells, and product buildup, keeping the scalp clear. It also calms inflammation and helps moisturize dry, brittle hair. Vitamin E and the omega fatty acids found in argan oil provide incredible amounts of nourishment, moisture, and protection to frayed or damaged hair shafts. The refreshing floral citrusy scents of lavender and lemon will make you want more of this bar. Oily scalp and dry hair? Here is your winner. 
Our shampoo bar lasts a long time (35-40 washes). Our bar is also free of sulfates, parabens, silicones, phthalates, DEA, and palm oil. Of course, yes, it is vegan. Oh, wait, also plastic-free.
Ingredients
sodium cocoyl isethionate, cocamidropopyl betaine, argan oil, kaolin clay, BTMS - 25, panthenol, lavender essential oil, lemon essential oil, liquid germall plus
Ingredient benefits
sodium cocoyl isethionate, cocamidropopyl betaine - cleansing, gentle surfactacts, PH balanced, derived from coconut oil, helps to lift dirt and oil from skin

argan oil - mositurising, helps with acne, wound healing, prevents hair breakage

kaolin clay - absorbs excess oil from skin, prevents breakouts, helps restore skin

BTMS 25 (Behentrimonium Methosulfate) - conditioning agent, *don't mistake this with sulfates. it is not.

panthenol - strengthing, retains moisture, helps with textured damaged hair

liquid germall plus - eco-preservative
How to use
Wet the bar and your hair thoroughly. There are two ways to shampoo - First, lather the shampoo bar in your hands before applying. Start at the base of the scalp and work in sections. Second, rub the bar on your scalp directly (not more than once in one section). Rinse away.

Tip - after applying shampoo to your hair, I recommend you use a scalp massager. Gently press the tips to your scalp and massage in small, circular motions. This will boost circulation and overall scalp health.
Shelf life
18 months if kept in ideal conditions
Packaging
Tree-free, unbleached sugar cane labels. Brown paper.
End of life
The bar gets used up.
Label along with adhesive are compostable.
Brown paper is curbside recyclable.
Care
Keep the bar on a draining dish. Doing so will help prevent the bar from getting gooey. A dry bar in between washes will go longer too.
Balancer (oily scalp, dry ends)
Gold Star for this Shampoo Bar
I have never switched my shampoo in years. I honestly wanted to only give this shampoo bar a try as a last resort on my oil scalp and i am blown away by the results.
I went back to using my old shampoo once recently after using the bar a fair number of times and I can feel like difference instantly.
My hair is so much more softer, feels neat and clean for longer, and the frizz is GONE.
Thanks to ZA for this magical shampoo bar - Will place my new order soon.
just SO GOOD!
I've been using the "Balancer" shampoo bar since I first met Krithi and her partner at the A2 Farmers Market. I ended up buying more for my friends and family because they are just SO GOOD! I've never had a shampoo bar that I could stick with and use over and over like this one. My hair feels clean and soft. The conditioner bar "Entrencher" smells amazing! I am excited to try all of the new products she is creating! Everything seems to be made with really nice ingredients, love, and no palm oil in the soaps! The fragrances are beautiful, light, and natural. I can't recommend this wonderful local business enough! Thanks, Krithi!