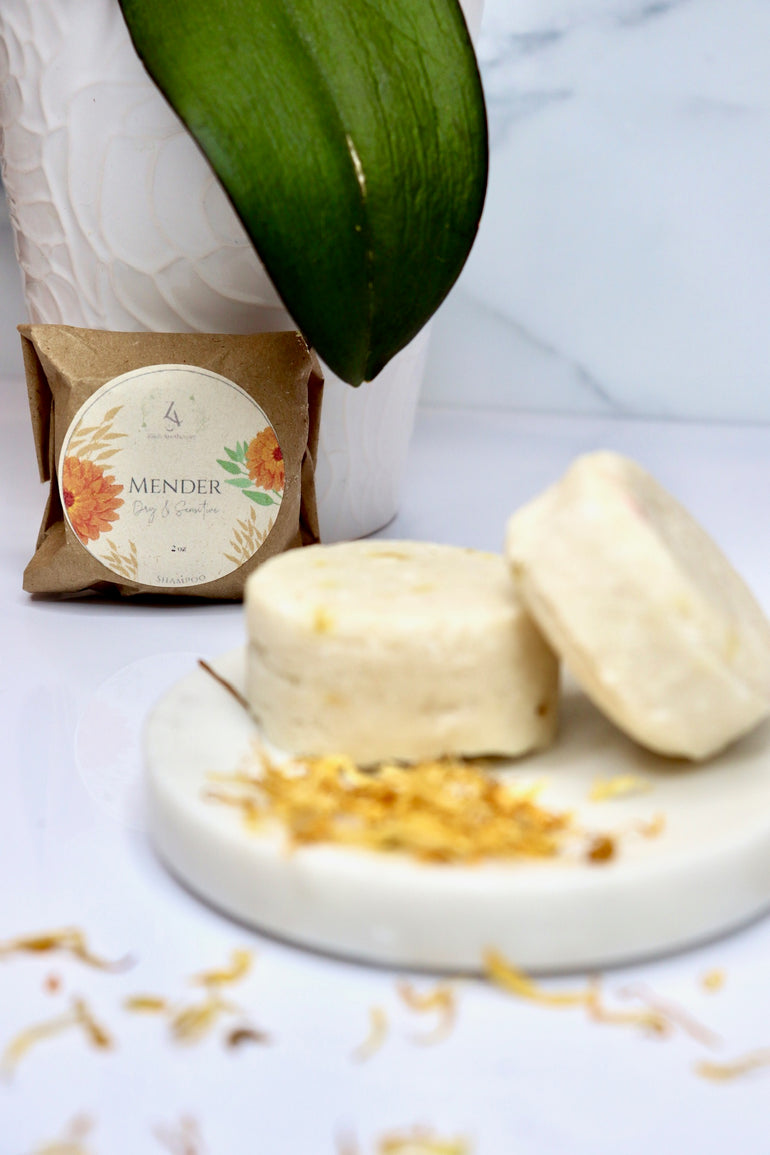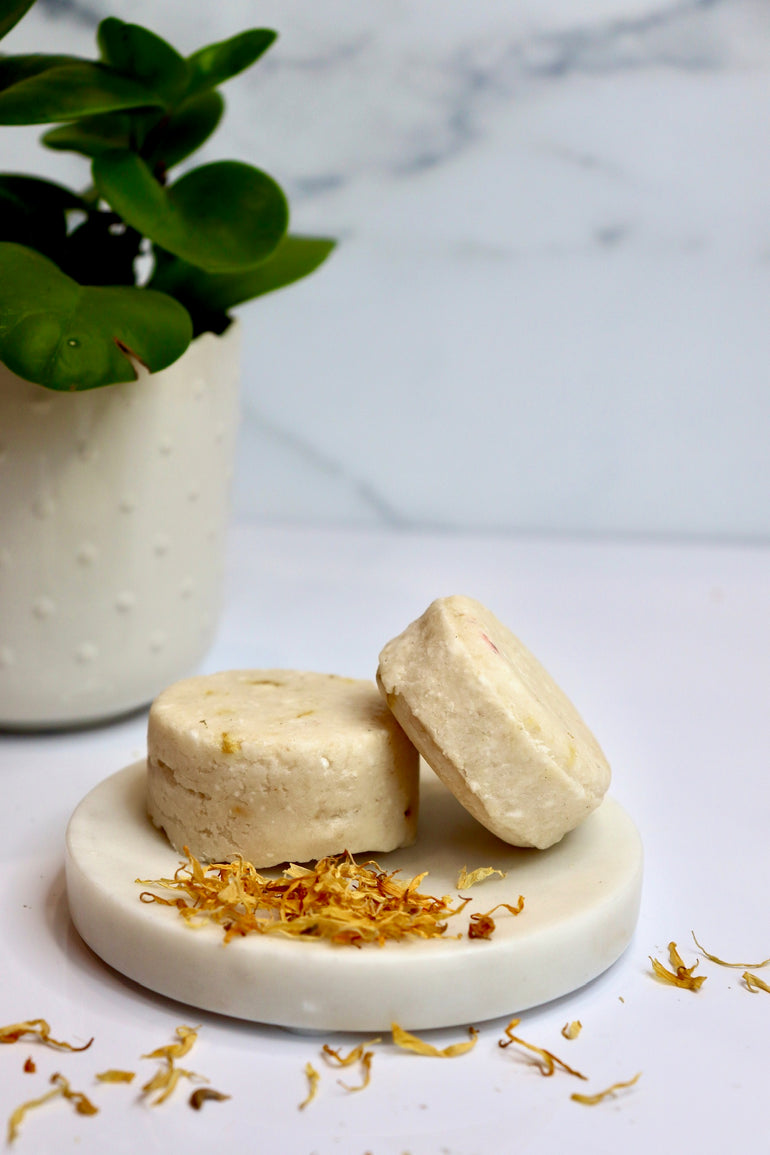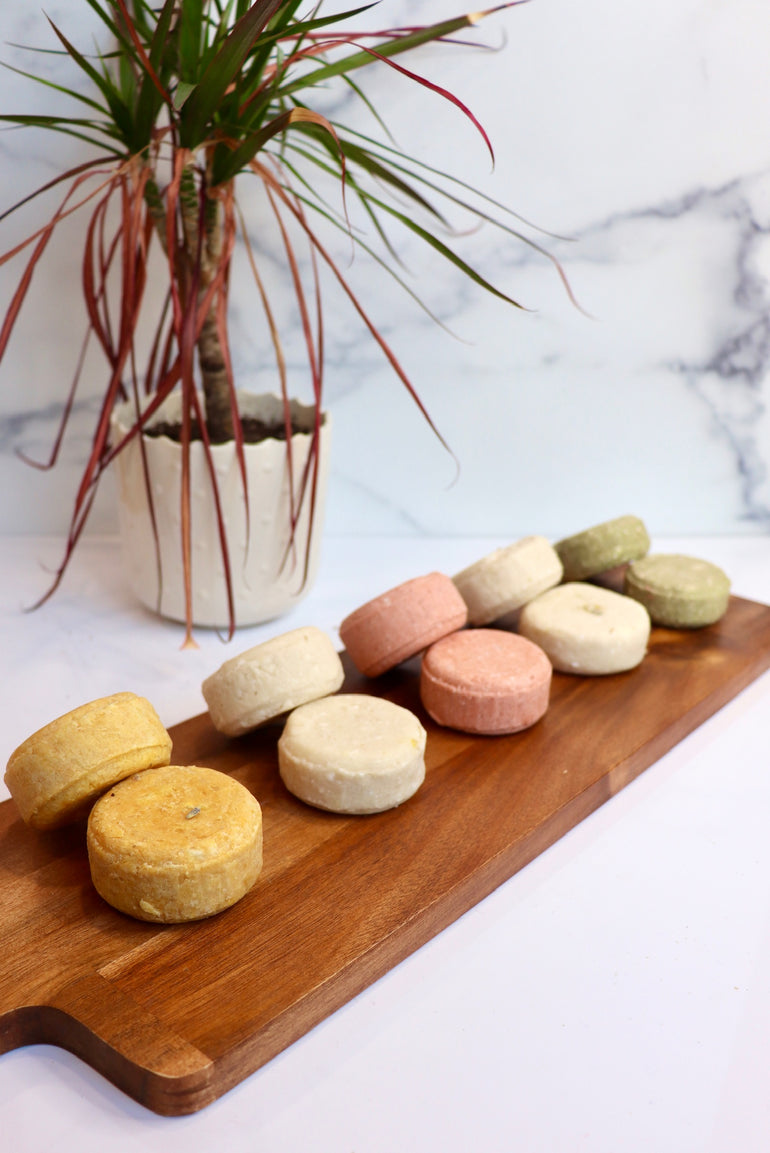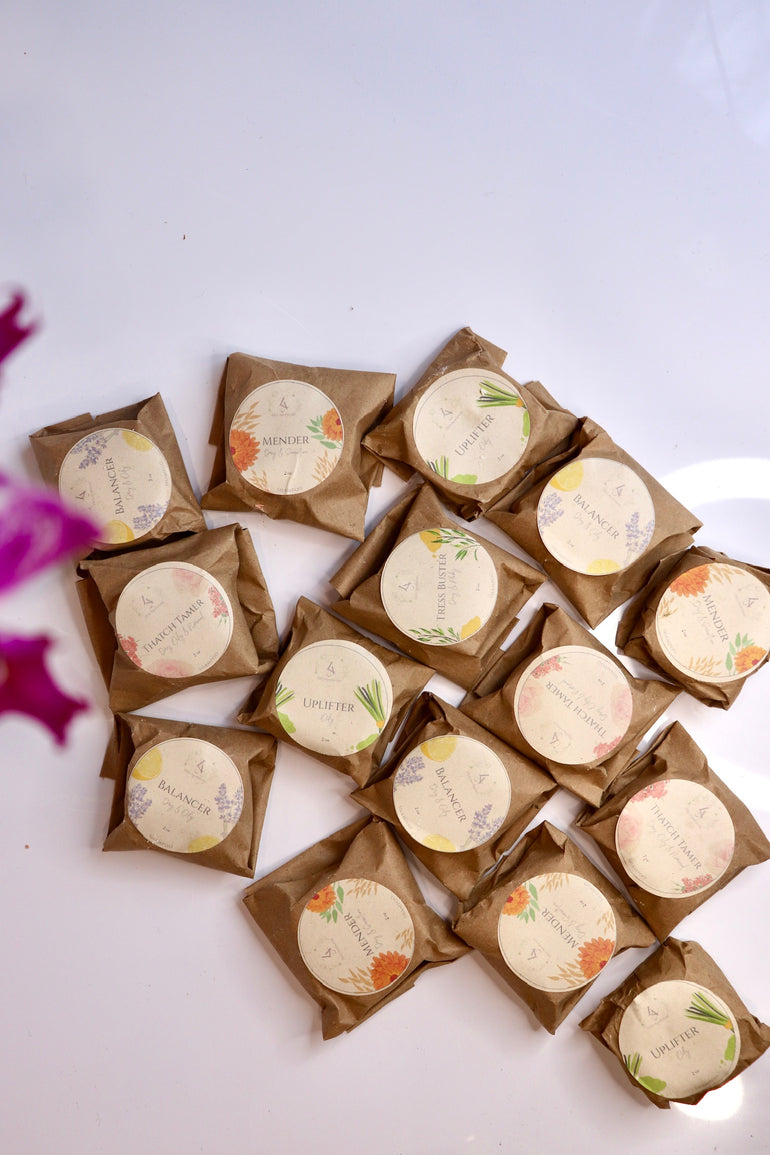 Description
Is your scalp sensitive and dry? Does your hair feel irritated? Are you in need of that extra nourishment without those nasty chemicals? Well, the mender shampoo bar will reflect those exact properties. This is an exceptionally mild PH-balanced bar for your scalp. There are no oils in this recipe. Additionally, cocoa butter and ground oats add that extra nourishment without weighing the hair down. Oats and calendula are super hydrating and soothing on your scalp and hair. The mender shampoo bar is unscented (no essential oils used) to keep it gentle. It gives your hair grease-free hydration and shine.

Our shampoo bar lasts a long time(35-40 washes) and is one of the cleanest ones on the market. This bar is free of sulfates, parabens, silicones, phthalates, DEA, and palm oil. And, of course, it is vegan. Your hair will thank you for switching to this bar :) Oh, wait, also plastic-free.


Ingredients
Sodium Cocoyl Isethionate, Cocamidropopyl Betaine, Stearic Acid, Cocoa Butter, Cationic Guar Gum, Blackseed Oil, Sodium Lactate, Oat Powder, Fractionated Coconut Oil, Panthenol, Ground Calendula Petals, Vitamin E, Liquid Germall Plus
Ingredient benefits
sodium cocoyl isethionate, cocamidropopyl betaine - cleansing, gentle surfactants, PH balanced, derived from coconut oil, helps to lift dirt and oil from skin

stearic acid - conditioning, protecting, emulsifier

cocoa butter - antioxidant powerhouse, restores moisture, prevents aging, minimizes marks on the body

cationic guar gum - natural conditioner (derived from guar beans), nourishing, soothing

black seed oil - works best for sensitive, itchy scalp, deeply nourishing, conditioning, soothes scalp

oat powder - extra protection to scalp, anti-inflammatory, moisture retention, mild cleanser, soothing

fractionated coconut oil - natural powerful conditioner, rich in antioxidants, moisturizing

panthenol - strengthening, retains moisture, helps with textured damaged hair

ground calendula petals - soothes eczema, healing, improves skin health, packed with antioxidants

vitamin e - antioxidant, increases moisture, prevents oxidation

Liquid germall plus - eco-preservative
How to use
Wet the bar and your hair thoroughly. There are two ways to shampoo - First, lather the shampoo bar in your hands before applying. Start at the base of the scalp and work in sections. Second, rub the bar on your scalp directly (not more than once in one section). Rinse away.
Tip - after applying shampoo to your hair, I recommend you use a scalp massager. Gently press the tips to your scalp and massage in small, circular motions. This will boost circulation and overall scalp health.
Shelf life
18 months if kept in ideal conditions
Packaging
Tree-free, unbleached sugar cane labels. Brown paper.
End of life
The bar gets used up.
Label along with adhesive are compostable.
Brown paper is curbside recyclable.
Care
Keep the bar on a draining dish. Doing so will help prevent the bar from getting soft and gooey. Plus, a dry bar in between the washes will go longer too.