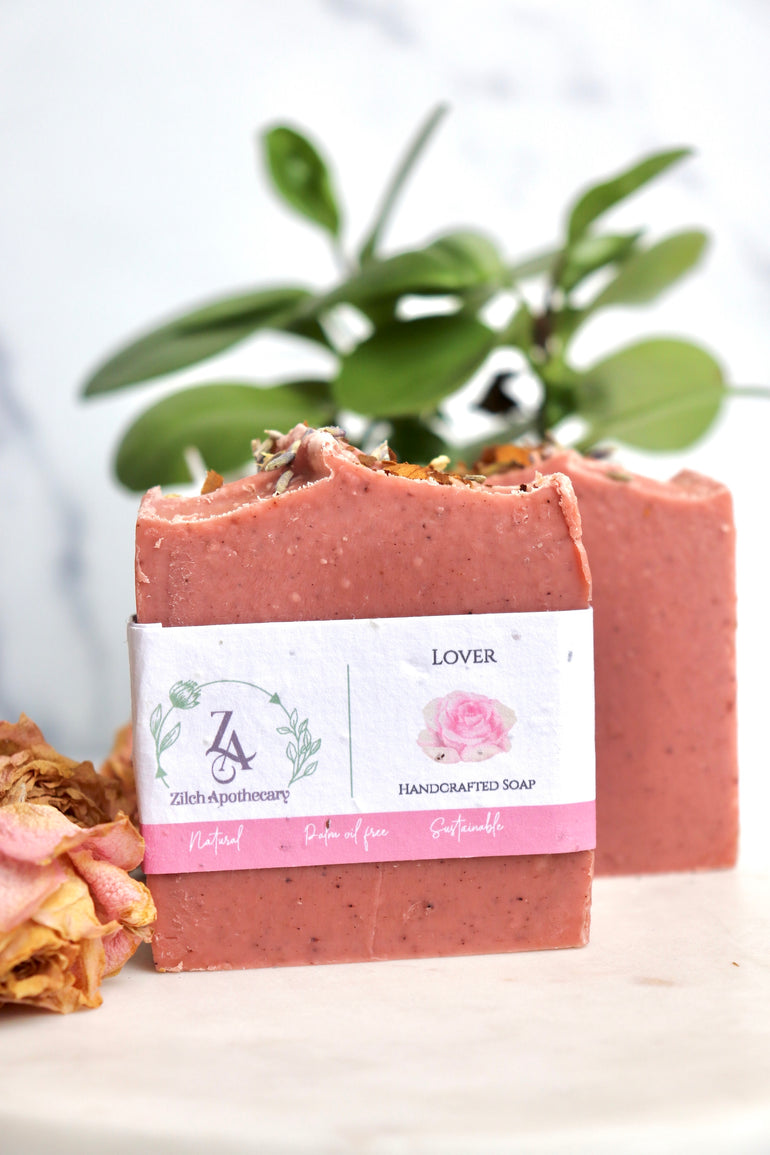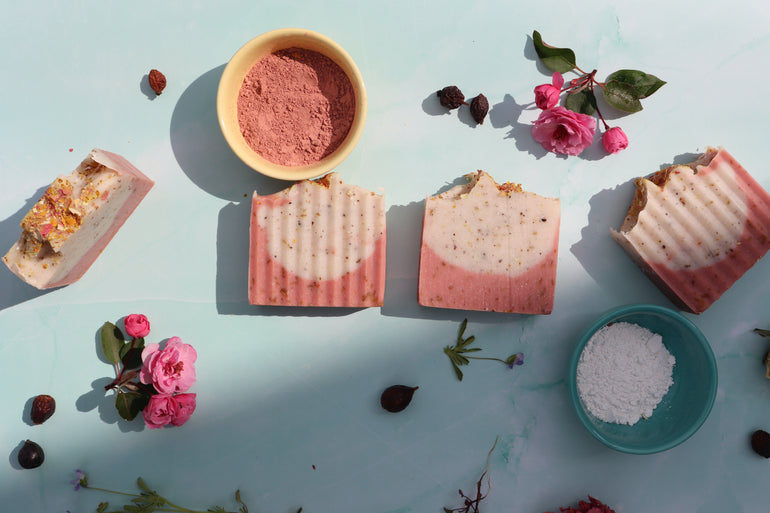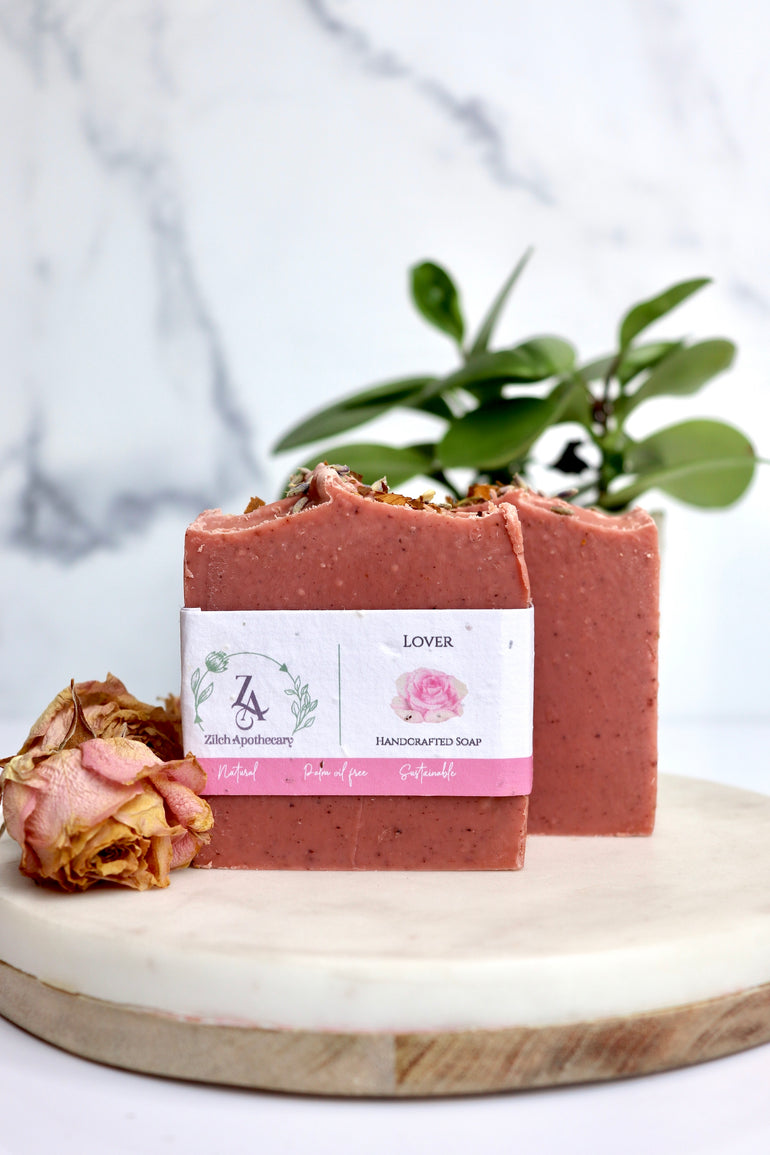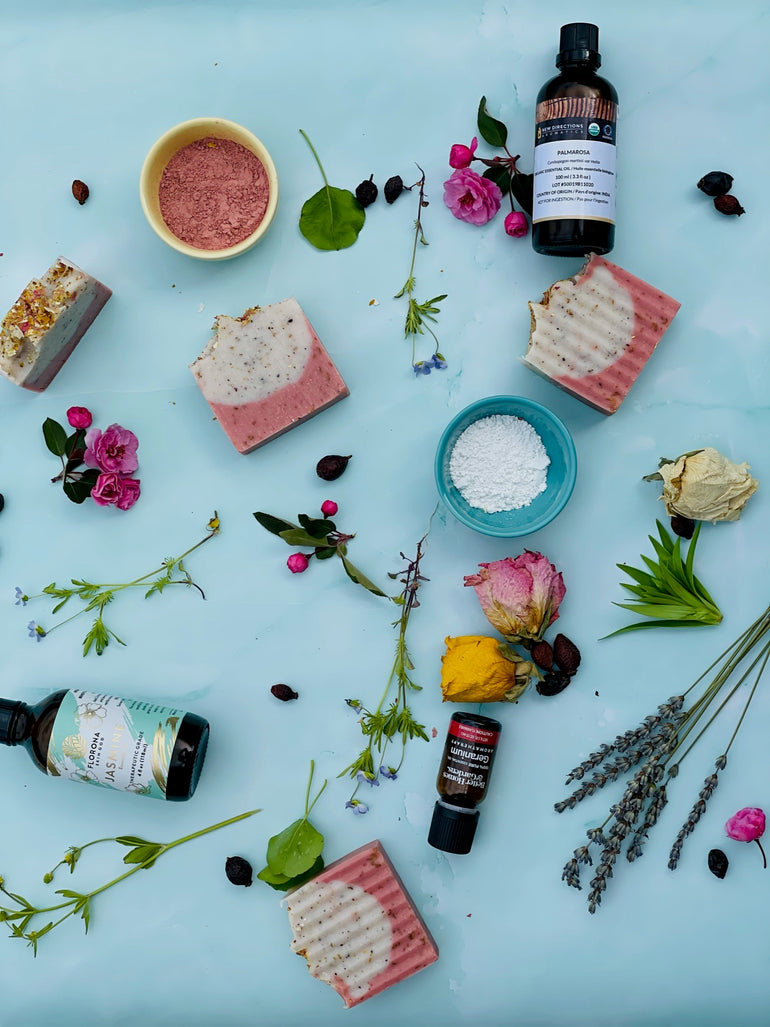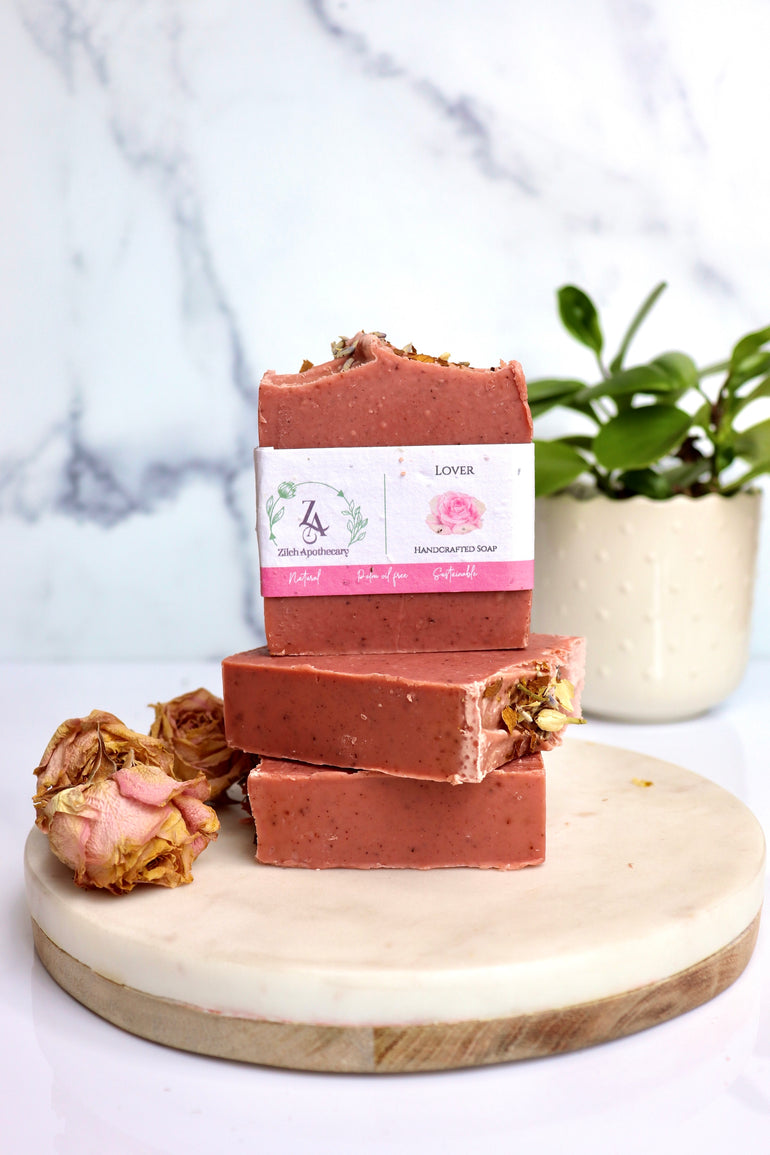 Description
Dwell in this super luscious, creamy, moisturizing soap that feels unique and romantic. The rose soap has antibacterial, antioxidant, and anti-inflammatory properties. I call this an authentic rose soap bar because rose hips, rose petals, and rose clay has been used. Rose kaolin clay is highly gentle and works great on sensitive skin types. A stunning essential oil blend is curated for this bar with jasmine, geranium, palmarosa, and lavender EO. Once you try this soap bar, I'm damn sure you'll want to return for more as it unfolds like a bouquet of fresh-cut flowers. Clear and crisp.
Ingredients
100% Saponified Olive Oil, Coconut Oil, Shea Butter, Avocado Oil, Cocoa Butter, Castor Oil, Kaolin Clay, Rose Clay, Rose Hips, Rose petals, Essential Oil blend of Geranium, Jasmine, Palma rosa, Cedarwood & Lavender and topped with Rose Petals.
Ingredient benefits
olive oil - moisturizing, conditioning, antioxidant and antibacterial effects, prevents premature signs of aging

coconut oil - moisturizing, anti-inflammatory, healing, antimicrobial, gentle on sensitive skin

shea butter - emollient, softens skin, anti-inflammatory, conditioning, treats acne, healing

avocado oil - high vitamin E, mositurizing, nourishing, promotes collagen production, healing

cocoa butter - antioxidant powerhouse, restores moisture, prevents aging, minimizes marks on the body

castor oil - fights acne, contains antioxidants, promotes overall skin health, moisturizing

kaolin clay - absorbs excess oil from skin, prevents breakouts, helps restore skin

rose clay - draws toxins from skin, increases circulation, reduces skin irritation, reduces inflammation

rose hips - mositurizing, hydrating, boosts collagen formation, reduces inflammation
How to use
Wet it. Rub it. Rinse it.
Shelf life
24 months if kept in ideal conditions
End of life
The bar gets used up.

Label -
When you plant the paper in a pot of soil, the seeds grow, and the paper composts into beautiful wildflowers.
How to plant your label - Place your label under a thin layer of soil. Dab it a bit and water it. Keep it moist for germination. Now watch it grow!
Care
Keep the bar on a draining dish. Doing so will help prevent the bar from getting soft and gooey. Plus, a dry bar in between the washes will go longer too.
I would highly recommend
We bought Lover and Citrus Glimmer soaps. Lover is by far my favorite.
(Oh & my hubby loves Citrus glimmer) Lover has a classic Rose sent. It has creamy and scrubby texture. I LOVED the scrubby feel of it. Its The best. It gave me a good bath feels. It worked great as a body and Hand Soap. The bar did last me a long time. I would highly recommend using it because I am definitely going to be coming back for more.