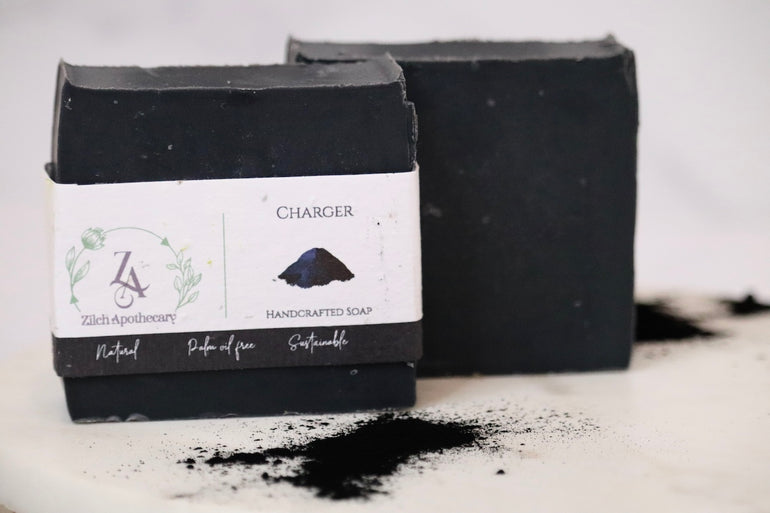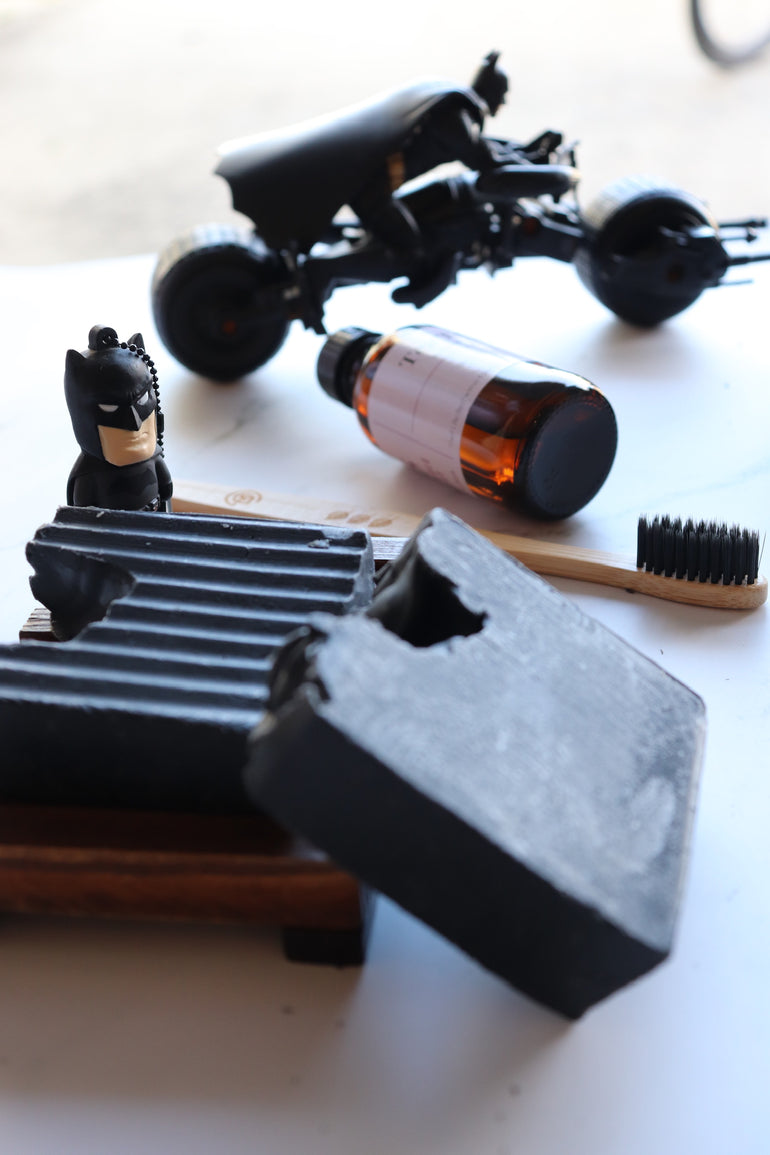 Description
An uplifting and invigorating blend of tea tree and peppermint scents is going to make you feel refreshed. Every time I make this bar, the scent is uncanny and super invigorating. Charcoal soap bar is cleansing, moisturizing, and lathers pretty well. This bar can be used for both the face and the body. Activated charcoal is best for troubled skin as it cleanses, unclogs pores, and removes impurities. This will leave the skin smooth, supple, and even-toned.
Now, are you ready to grab yourself these black beauties?
Ingredients
100% Saponified Olive Oil, Coconut Oil, Avocado Oil, Shea Butter, Cocoa Butter, Castor Oil, Activated Charcoal, Essential Oil blend of Peppermint and Tea Tree
Ingredient benefits
olive oil - moisturizing, conditioning, antioxidant, and antibacterial effects, prevents premature signs of aging

coconut oil - moisturizing, anti-inflammatory, healing, antimicrobial, gentle on sensitive skin

shea butter - emollient, softens skin, anti-inflammatory, conditioning, treats acne, healing

avocado oil - high vitamin E, moisturizing, nourishing, promotes collagen production, healing

cocoa butter - antioxidant powerhouse, restores moisture, prevents aging, minimizes marks on the body

castor oil - fights acne, contains antioxidants, promotes overall skin health, moisturizing

activated charcoal - cleanses, removes dead skin cells, antibacterial, antifungal, improves overall skin
How to use
Wet it. Rub it. Rinse it.
Shelf life
24 months if kept in ideal conditions
End of life
The bar gets used up.

Label -
When you plant the paper in a pot of soil, the seeds grow, and the paper composts into beautiful wildflowers.
How to plant your label - Place your label under a thin layer of soil. Dab it a bit and water it. Keep it moist for germination. Now watch it grow!
Care
Keep the bar on a draining dish. Doing so will help prevent the bar from getting soft and gooey. Plus, a dry bar in between the washes will go longer too.
a must have.
subtle smell and doesn't dry out the skin. A MUST HAVE!!!!!