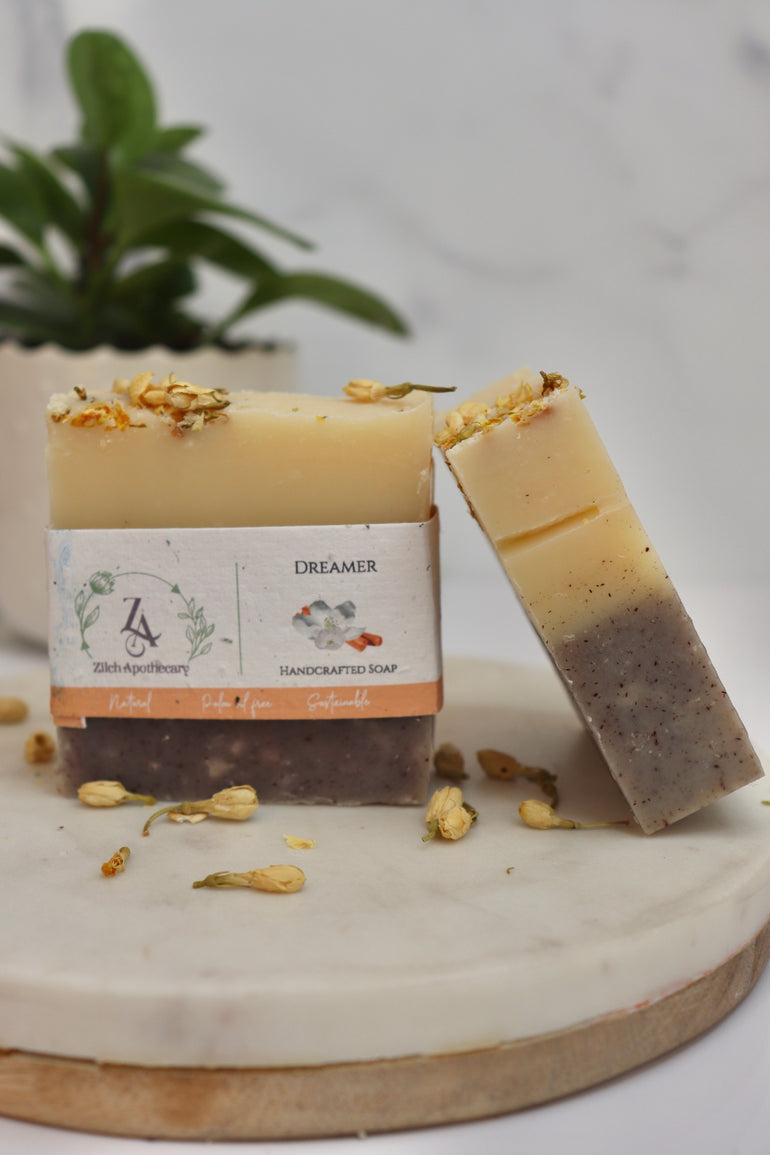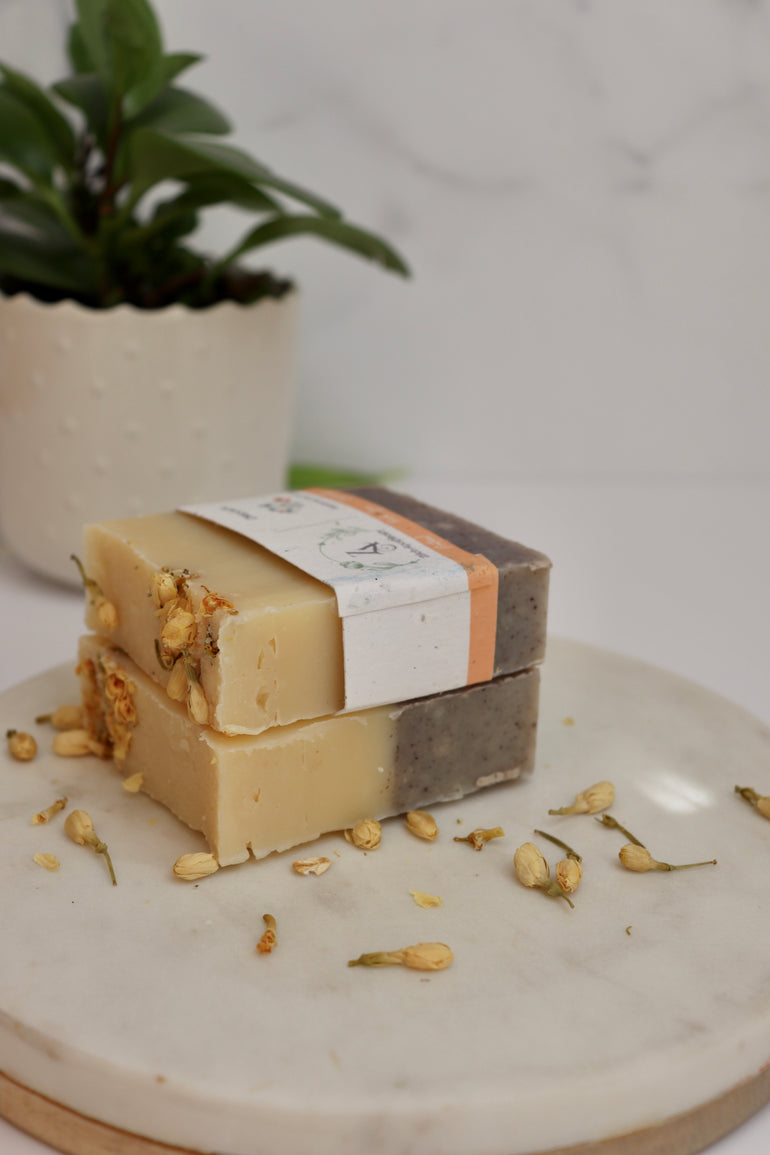 Description
This soap bar is nourishment and luxury at the same time. The potent floralcy of jasmine is enveloped with a vibrant and warm sandalwood scent. Truly enticing and opulent. Jasmine essential oil is suitable for sensitive skin types and calms any inflammation. On the other hand, sandalwood essential oil is high on antioxidants and is known to help with inflammatory skin conditions like eczema and psoriasis. The dreamy essential oils blended with nutrient-rich plant oils are a combination you need for your shower. This soap is creamy and bubbly in texture. So what are you waiting for? 
Storytime - One of my favorite memories from childhood would be, my mum braiding a jasmine flower band for my hair. The scent is like no other! Another core memory would be her giving my sister and me a sandalwood paste for our faces to get that natural glow. No wonder I chose to create this soap bar...
Ingredients
100% Saponified Olive Oil, Coconut Oil, Shea Butter, Avocado Oil, Cocoa Butter, Castor Oil, Kaolin Clay, Red Sandalwood Powder, Essential Oil blend of Jasmine & Sandalwood and topped with jasmine flowers
Ingredient benefits
olive oil - moisturizing, conditioning, antioxidant, and antibacterial effects, prevents premature signs of aging

coconut oil - moisturizing, anti-inflammatory, healing, antimicrobial, gentle on sensitive skin

shea butter - emollient, softens skin, anti-inflammatory, conditioning, treats acne, healing

avocado oil - high vitamin E, mositurizing, nourishing, promotes collagen production, healing

cocoa butter - antioxidant powerhouse, restores moisture, prevents aging, minimizes marks on the body

castor oil - fights acne, contains antioxidants, promotes overall skin health, moisturizing

kaolin clay - absorbs excess oil from skin, prevents breakouts, helps restore skin

red sandalwood powder - nourishing, radiant complexion, helps in exfoliation, makes skin even-toned, removes tan, helps with pigmentation, scars, and acne
How to use
Wet it. Rub it. Rinse it.
Shelf life
24 months if kept in ideal conditions
End of life
The bar gets used up.

Label -
When you plant the paper in a pot of soil, the seeds grow, and the paper composts into beautiful wildflowers.
How to plant your label - Place your label under a thin layer of soil. Dab it a bit and water it. Keep it moist for germination. Now watch it grow!
Care
Keep the bar on a draining dish. Doing so will help prevent the bar from getting soft and gooey. Plus, a dry bar in between the washes will go longer too.
Best scent EVER!
This scent reminds of my childhood and I'm just addicted to how good this bar smells! My absolute favorite :)