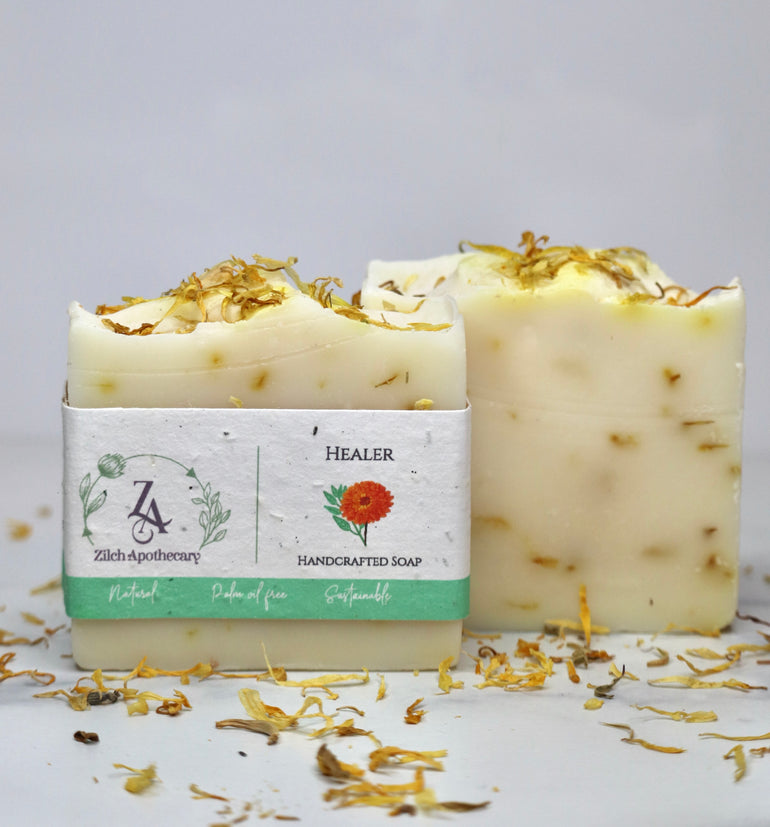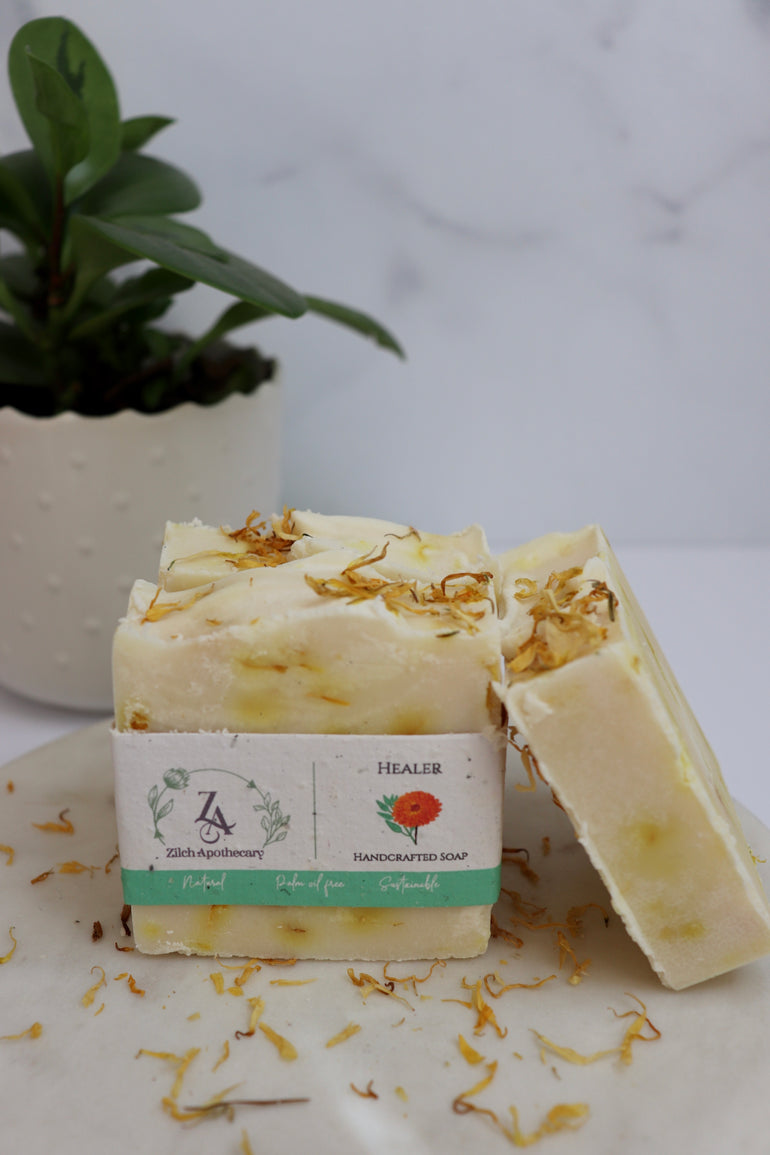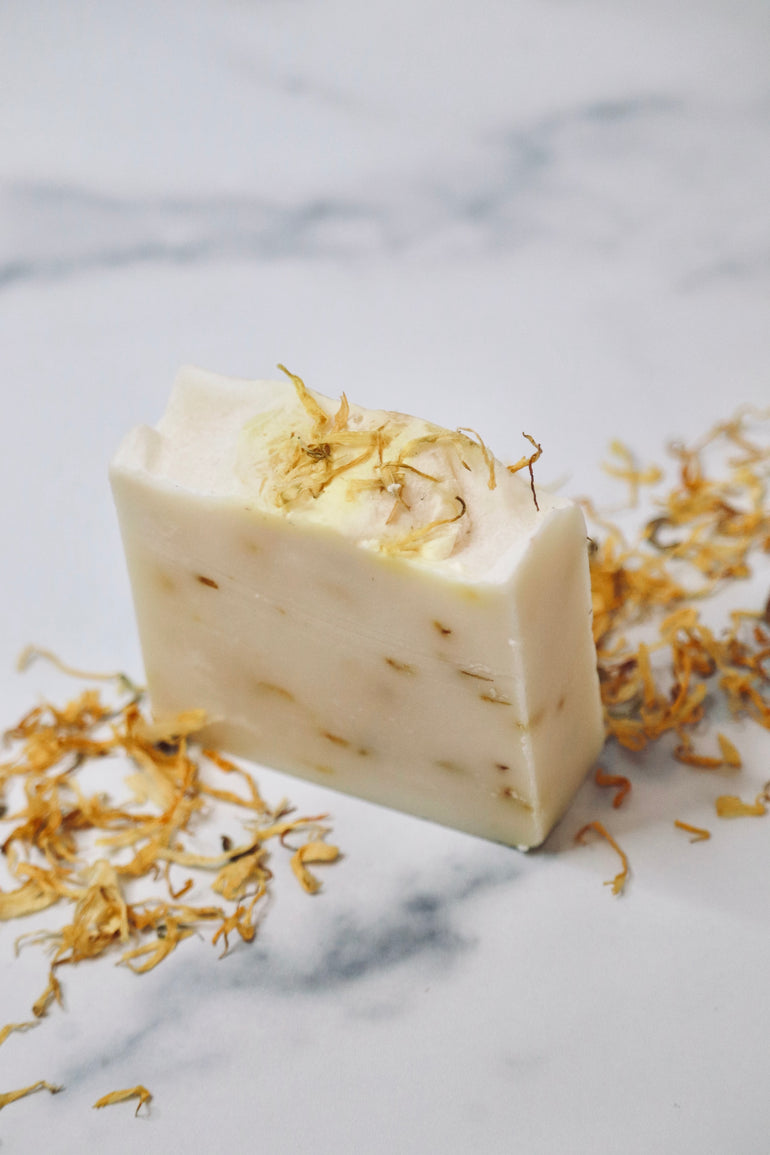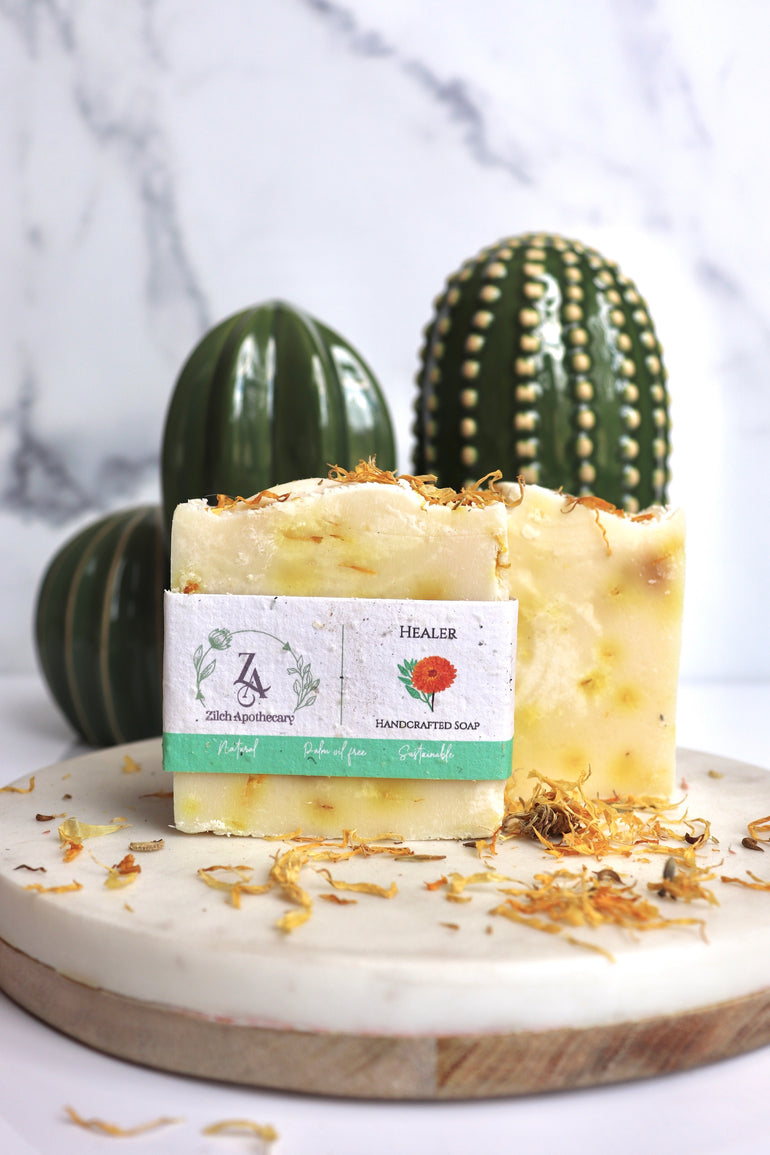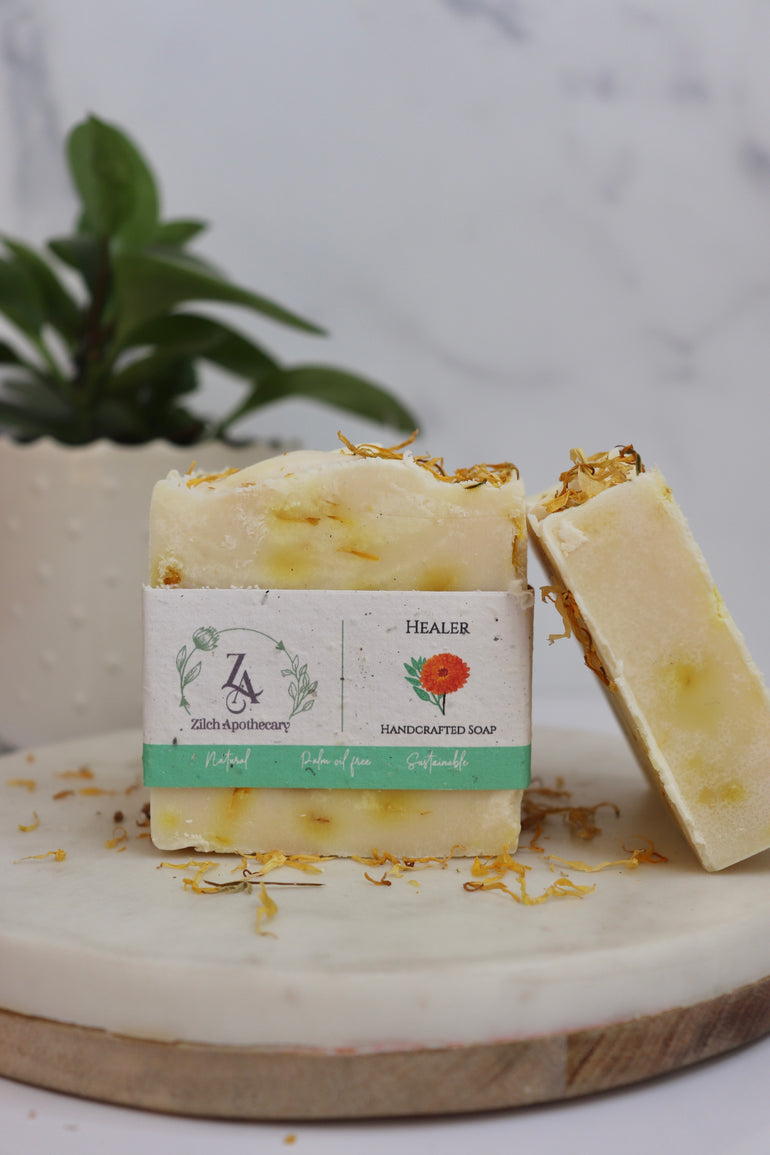 Description
Dry skin? Sensitive skin? Troubled skin? You've come to the right place. Our calendula soap bar is mild and formulated to give you a creamy, moisturizing lather. The scent is light to keep it more clean and relaxing. Calendula petals are infused into sweet almond oil for a long time to fully take advantage of the fantastic healing properties of the flower. Not to forget, sweet almond oil is known to work wonders on dry and sensitive skin. In addition, sage and clary sage essential oils are blended to provide soothing benefits for dry skin. 
Time for a story? I remember my mum giving me calendula cream every time I got an injury or scar as a child. And guess what? It always worked for me to lighten the spots, sometimes even fade them all out. My family is heavily educated in ayurveda and homeopathy. And it is only natural for my mum to pass this over to me and encourage me to opt for more clean lifestyle choices. Healer soap is a perfect example of the same.
Ingredients
100% Saponified Olive Oil, Coconut Oil, Sweet Almond Oil, Cocoa Butter, Jojoba Oil, Calendula Petals, Essential Oil Blend of Sage, Clary Sage, Sandalwood, Cedarwood, Lemongrass & Lavender, Topped with Calendula Petals
Ingredient benefits
olive oil - moisturizing, conditioning, antioxidant, and antibacterial effects, prevents premature signs of aging

coconut oil - moisturizing, anti-inflammatory, healing, antimicrobial, gentle on sensitive skin

sweet almond oil - treats dry skin, improves complexion and skin tone, emollient, balance the absorption of moisture

cocoa butter - antioxidant powerhouse, restores moisture, prevents aging, minimizes marks on the body

jojoba oil - beauty-boosting vitamins, nourishing, anti (bacterial, fungal, viral, inflammatory), perfect for all skin types

Calendula petals - soothes eczema, healing, improves skin health, packed with antioxidants
How to use
Wet it. Rub it. Rinse it.
Shelf life
24 months if kept in ideal conditions
End of life
The bar gets used up.

Label -
When you plant the paper in a pot of soil, the seeds grow, and the paper composts into beautiful wildflowers.
How to plant your label - Place your label under a thin layer of soil. Dab it a bit and water it. Keep it moist for germination. Now watch it grow!
Care
Keep the bar on a draining dish. Doing so will help prevent the bar from getting soft and gooey. Plus, a dry bar in between the washes will go longer too.