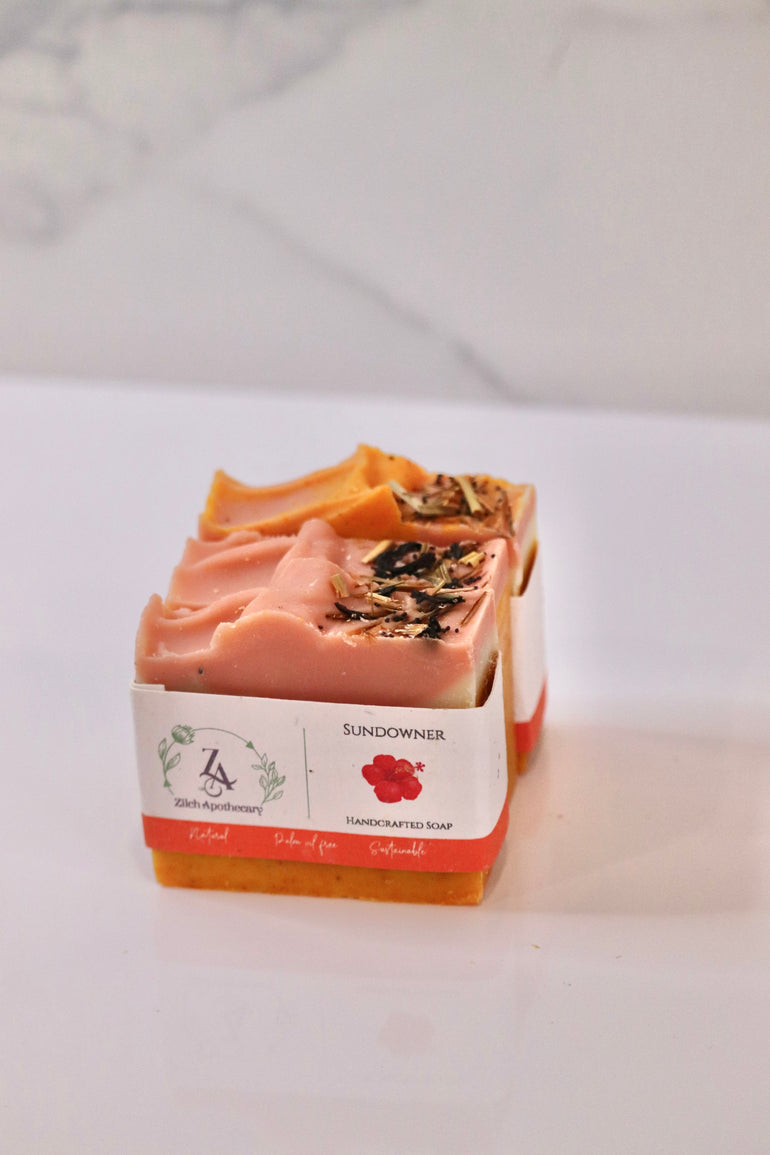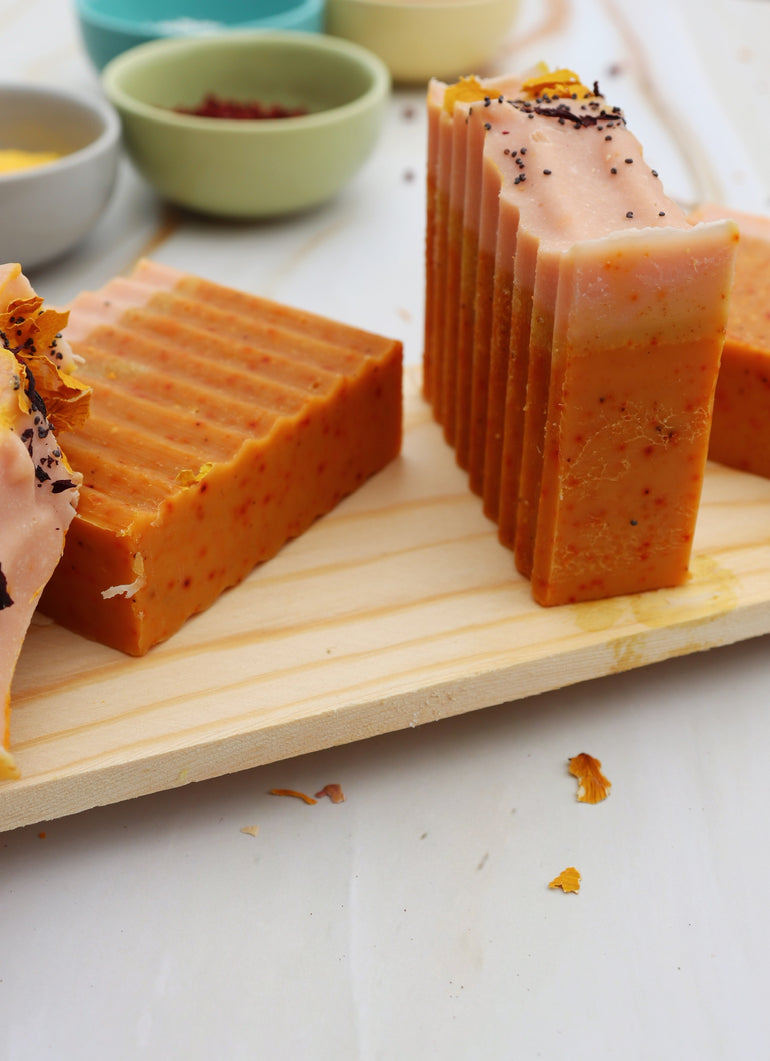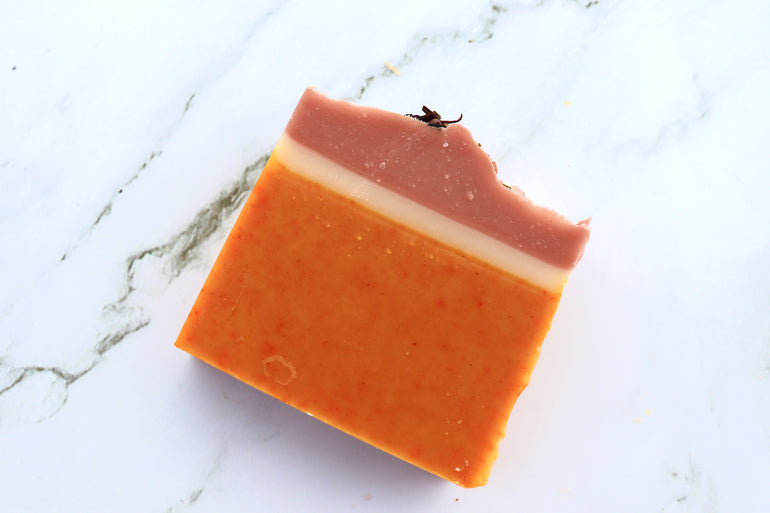 Description
Have you experienced sunset in a soap bar? The colors during the soap-making phase inspired me to name the soap. This soap bar is highly conditioning, creamy, and bubbly. Hibiscus has a magical reputation in skincare because it is a natural source of AHAs (Alhpha-Hydroxy Acids). As a kid, my mum made oil, conditioner, tea, face pack, and whatnot with this magical flower. Combined with citrusy notes of orange, woodsy notes of cedarwood, soothing properties of ground annatto, and antioxidant properties of turmeric, need I say more? Buy this lush to feel lush. 

Consciously handcrafted, just for you...
Ingredients
100% Saponified Olive Oil, Coconut Oil, Shea Butter, Avocado Oil, Cocoa Butter, Castor Oil, Hibiscus tea, Turmeric, Ground Annatto, Rose Clay, Essential Oil blend of Sweet Orange, Patchouli, Rosemary, Cedarwood & Lemongrass and Topped with Hibiscus Petals, Rose Petals and Poppy Seeds
Ingredient benefits
olive oil - moisturizing, conditioning, antioxidant and antibacterial effects, prevents premature signs of aging

coconut oil - moisturizing, anti-inflammatory, healing, antimicrobial, gentle on sensitive skin

shea butter - emollient, softens skin, anti-inflammatory, conditioning, treats acne, healing

cocoa butter - antioxidant powerhouse, restores moisture, prevents aging, minimizes marks on the body

castor oil - fights acne, contains antioxidants, promotes overall skin health, moisturizing

avocado oil - high vitamin E, mositurizing, nourishing, promotes collagen production, healing

hibiscus tea - rich source of antioxidants, natural collagen production, nourishing

turmeric - brings out natural glow, antioxidant, anti-inflammatory, decreases UV damage, boosts collagen production, cooling properties

ground annatto - anti-aging, healing, antioxidants, skin repairer, antibacterial, anti-fungal

rose clay - gentle exfoliation, draws toxins from skin, natural cleanser, soothes skin
How to use
Wet it. Rub it. Rinse it.
Shelf life
24 months if kept in ideal conditions
End of life
The bar gets used up.

Label -
When you plant the paper in a pot of soil, the seeds grow, and the paper composts into beautiful wildflowers.
How to plant your label - Place your label under a thin layer of soil. Dab it a bit and water it. Keep it moist for germination. Now watch it grow!
Care
Keep the bar on a draining dish. Doing so will help prevent the bar from getting soft and gooey. Plus, a dry bar in between the washes will go longer too.