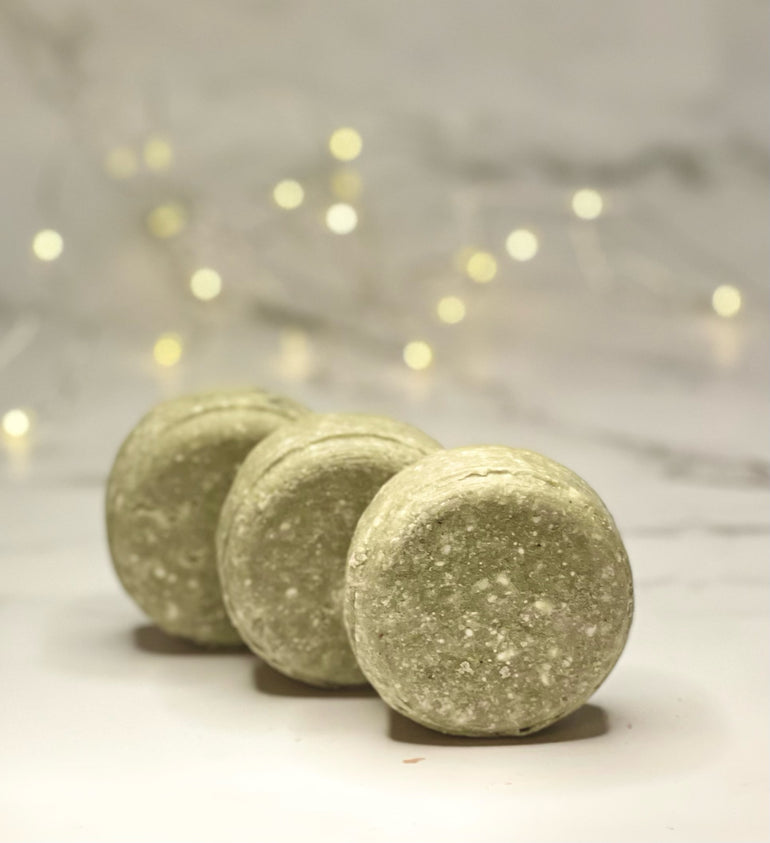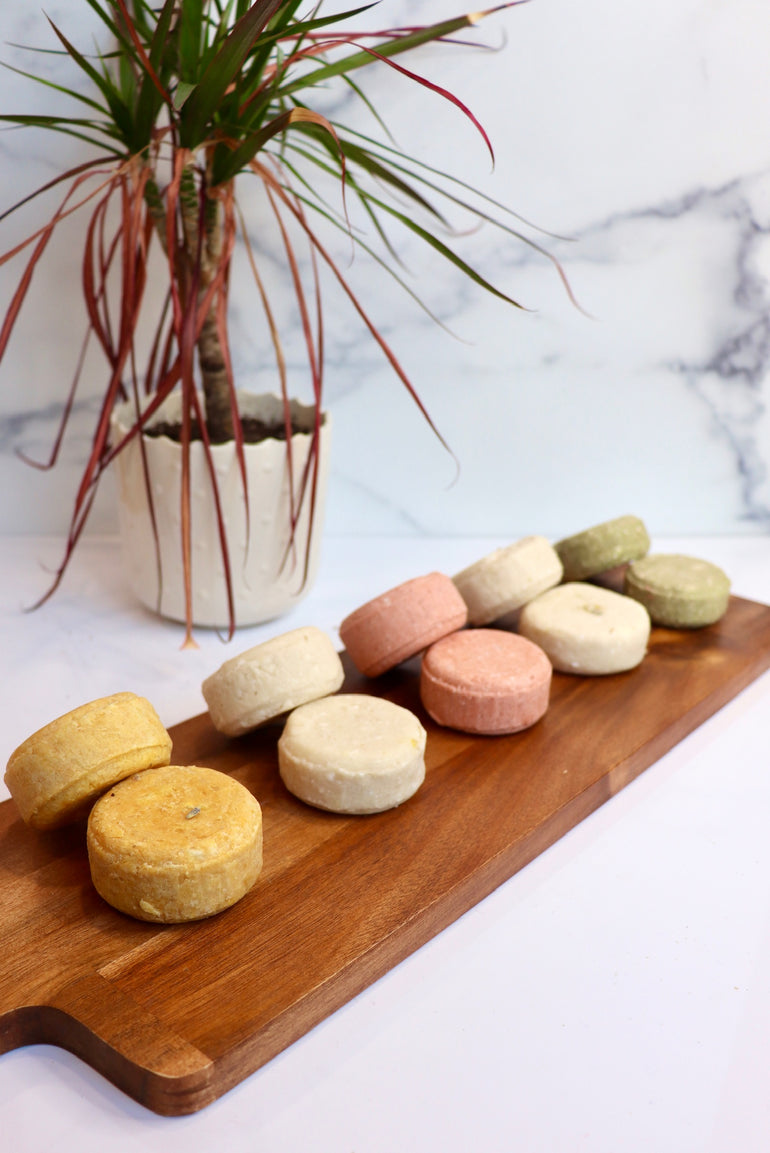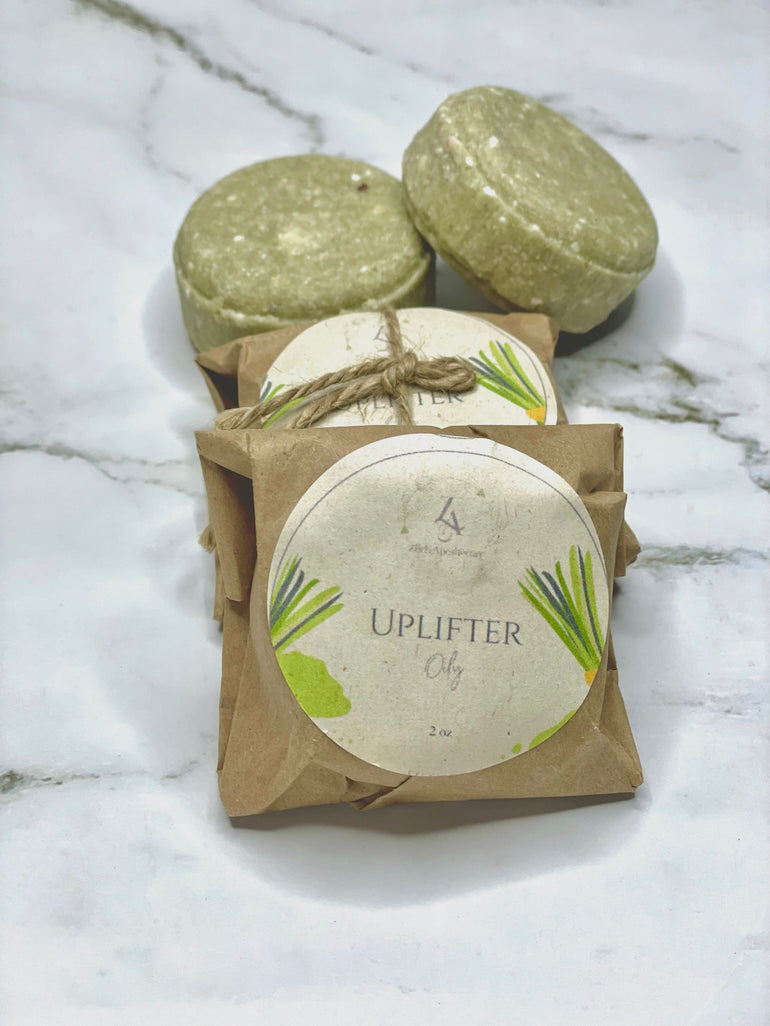 Description
Too oily too soon? Oliy scalp? Just can't get rid of that oily hair? Make this shampoo bar your best buddy. Absorbing excess sebum build-up and balancing the skin's pH levels, green clay reduces extra oil from the hair. Lime and rosemary essential oils have been added to this bar which is known to reduce dandruff, promote hair growth, and enhance your hair's natural shine. This bar is formulated to give you a nourishing lather without ever leaving that overwashed feeling. This bar is pH balanced and delivers vital hair & scalp nourishing nutrients. Your hair is taken care of from root to tip. This shampoo bar's many elevating properties make it the Uplifter for your hair!

Our shampoo bar lasts a long time (35-40 washes). And is also free of sulfates, parabens, silicones, phthalates, DEA, and palm oil. Yes, of course, it is vegan. Oh, wait, also plastic-free.

Ingredients
Sodium Cocoyl Isethionate, Cocamidropopyl Betaine, Green Clay, Rice Protein, Cetyl Alcohol, Liquid Panthenol, Jojoba Oil, Rosemary Essential Oil, Lime Essential Oil, Spirulina Powder, Chlorophyll, Liquid Germall Plus
Ingredient benefits
sodium cocoyl isethionate, cocamidropopyl betaine - cleansing, gentle surfactacts, PH balanced, derived from coconut oil, helps to lift dirt and oil from skin

green clay - cleansing, moisturizing, conditioning, nourishing

cetyl alcohol - hydrating, softening, acts as thickener

rice protein - voluminizing agent, strengthening, shine-enhancing

panthenol - strengthening, retains moisture, helps with textured damaged hair

jojoba oil - promotes thickness, moisturizing, anti-frizz, anti-inflammatory properties

spirulina - anti-aging, facilitates faster cell turnover, healing, eliminates toxins

chlorophyll - vitamins B, D, E; promotes healthy hair

liquid germall plus - eco preservative
How to use
Wet the bar and your hair thoroughly. There are two ways to shampoo - First, lather the shampoo bar in your hands before applying. Start at the base of the scalp and work in sections. Second, rub the bar on your scalp directly (not more than once in one section). Rinse away.

Tip - after applying shampoo to your hair, I recommend you use a scalp massager. Gently press the tips to your scalp and massage in small, circular motions. This will boost circulation and overall scalp health.
Shelf life
18 months if kept in ideal conditions
Packaging
Tree-free, unbleached sugar cane labels. Brown paper.
End of life
The bar gets used up.
Label along with adhesive are compostable.
Brown paper is curbside recyclable.
Care
Keep the bar on a draining dish. Doing so will help prevent the bar from getting soft and gooey. Plus, a dry bar in between the washes will go longer too.
Awesome buy!
I have an oily scalp and was looking for a healthier chemical free alternative for my hair so that it can look healthy and shiny. This shampoo surely did wonders and I recommend it to anyone with oily hair. PS- it smells great too:)
This bar completely solved the problem! BLOWN AWAY.
I got the uplifter shampoo bar and am blown away! I've used so many shampoo bars in the past but find that I have to wash my hair more frequently. This bar completely solved that problem and left my hair feeling immensely shiny and clean! Plus I'm in love with the tinted lip balm :)